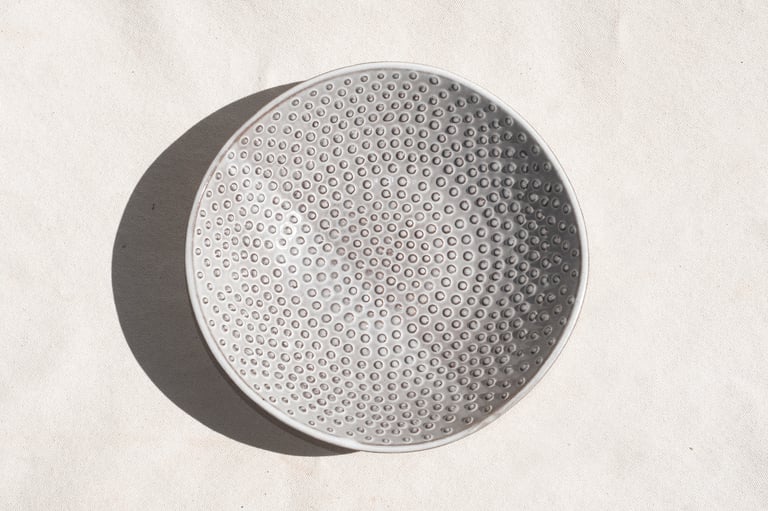 Thin textured dish with a white, glossy, almost satin, semitransparent glaze that breaks to show the dark red clay below. Autonomous Sensory Meridian Response Approved.
Stock will be updated as they are made but can also be made to order. Just send a message to get the process started and we can discuss the details.
Enter code SMELLSLIKERAIN at checkout for free Tucson pickup.