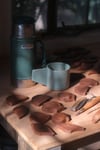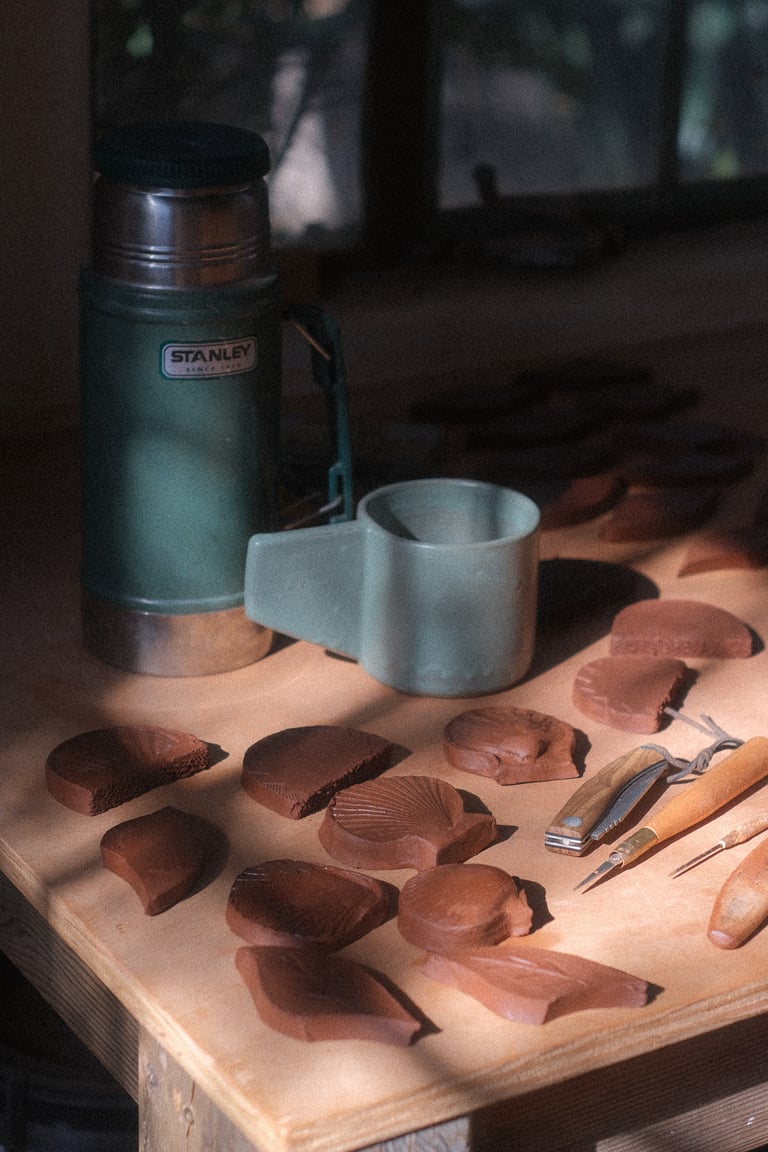 Stoneware mug with a smooth dusty desert green glaze. They hold about 12oz and are approximately 3.5" tall, 3.5" wide, 5.5" wide if you include the handle. There is always variation in size depending on the batch and I'll do my best to update the specs to represent the sizes accurately. Sizes can sometimes range from 10 - 14ozs within a run, so if you have a strong preference please send me a message so I can pick a mug that fits you best
Xo
All stoneware featured here is food, microwave and dishwasher safe unless noted otherwise.
Some glazes (typically matte) are more prone to silverware marking than others, I've found that Bar Keeper's Friend works wonders!
Enter code SMELLSLIKERAIN at checkout for free Tucson pickup.